Support the Occidental Community Choir
Yes! I want to help the Occidental Community Choir thrive!
Ticket prices and member dues help us to cover the expense of presenting our music to our beloved audiences, but we depend on donations to keep our finances in the black. Every gift is appreciated, from small to large. Thank you!
The Occidental Community Choir is a 501(c)(3) non-profit organization, so your gift is always tax deductible.
Help Fund our CD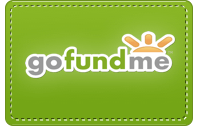 Our next two 40th anniversary concerts will be comprised of OCC-written music. We want to record these concerts and produce CDs of them. Help us fund this project!
Make a Monthly Donation
Click one of the buttons below to make an automatic monthly donation. PayPal will automatically make the payment every month from your credit card or bank account. You can cancel at any time.
Make a Single Donation
We're grateful for donations in any amount. Choose one of the set amounts below or click the bottom button and enter any amount in the form that will appear next.